Admitted vs. Non-Admitted Insurance Carriers: What You Need to Know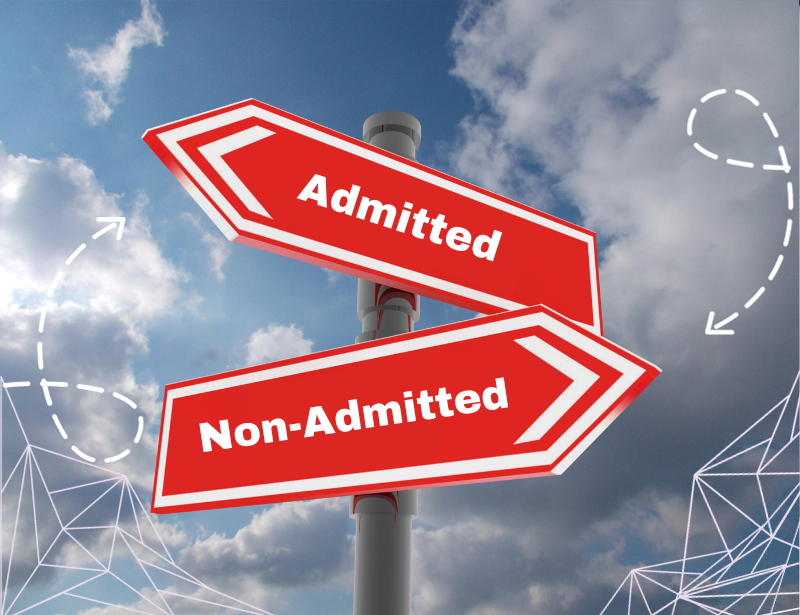 When it comes to insurance, understanding the difference between admitted and non-admitted carriers is crucial for making informed decisions that protect your assets and interests. In this blog, we delve into the world of admitted and non-admitted insurance carriers, uncovering the key distinctions and shedding light on how these choices can impact your insurance coverage.
Admitted Insurance Carriers
An admitted insurance company operates with the endorsement of the state. This endorsement entails several key aspects:
Regulatory Compliance: Admitted carriers must adhere to the regulations set by your state's Department of Insurance (DOI) or insurance commissioners. This ensures that the carrier's policies, rates, and requirements align with the state's insurance laws and regulations.
State Verification: Before an admitted carrier can sell insurance in your state, the state's authorities review and verify the carrier's policy forms, rates, and other components to ensure compliance with the state's insurance standards.
Financial Security: In case of financial instability, the state steps in to make payments on claims as required. This safety net ensures that policyholders' claims are honored even if the insurance company faces financial difficulties.
Non-Admitted Insurance Carriers
A non-admitted insurance company, also known as an excess and surplus lines carrier, operates without specific state approval. This difference yields distinct characteristics:
Regulatory Independence: Non-admitted carriers don't adhere to state insurance regulations as strictly as their admitted counterparts. While some states regulate non-admitted carriers, the regulations are generally more lenient compared to those governing admitted carriers.
Coverage Flexibility: Non-admitted carriers enjoy greater freedom in designing pricing, coverage, underwriting risks, and crafting insurance policies. This flexibility allows them to offer specialized or unique coverage options, often at a lower price than admitted carriers.
Insurance Writing:Non-admitted carriers can write insurance policies for unconventional or high-risk scenarios that might be outside the scope of admitted carriers.
Choosing the Right Insurer for Your Needs
When deciding between admitted and non-admitted insurers, it's essential to consider various factors:
Grade Ratings: Insurance companies are assigned letter grades ranging from A++ to F by credit rating firm A.M. Best. These ratings reflect the financial stability of the insurer. A high-grade non-admitted carrier can be a great choice, while an admitted carrier with a low rating might pose more risk. eWed's offers policies from Tokio Marine / HCC which has an A.M. Best rating for A++ Superior (the highest rating available)
Balancing Flexibility and Security: Non-admitted carriers offer flexibility and lower prices, but admitted carriers provide the security of state regulation. The decision hinges on finding the right balance between flexibility and regulatory oversight.
In conclusion, understanding the differences between admitted and non-admitted carriers empowers you to make informed choices that align with your business's unique needs. If you have any questions regarding past client's experience with Tokio Marine / HCC you can take a look at our Claims Testimonials page.
Other Resources